LBHS Bearcat Football
Head Coach
Jacob Massey



Assistant:
Jamie Arms - QBs/ Running backs
Assistant: Cody Finley - Offensive Line
Assistant: Max Crawford - Wide Receivers
Assistant: Shane Pollan - H backs/ Tight Ends/ Outside Linebackers
Assistant: Benji Foreman- defensive coordinator
Assistant: Horace Fortenberry- Defensive Line
Coach Jacob Massey
Jacob Massey heads into his first season at the helm of the Long Beach High School football program after spending one year as the offensive coordinator at Petal High School.
Before arriving at Petal Massey spent 6 years leading Amory High School's offense which resulted in an overall record of 45-28 and six consecutive playoff appearances. In addition to the wins and playoff appearances, Massey mentored Hunter Jones who threw for over 9,500 yards and 114 Passing Touchdowns as a Quarterback.
Massey spent his first three years of his coaching career at DeSoto Central High School in Southaven, MS where he was a part of the first playoff team in school history and also coached the first 1,000 yard rusher and passer in school history.
Coach Massey attended Union High School in Union, MS where he played football and baseball, In 2012, Massey graduated from the University of Mississippi with a Bachelor of Liberal Arts in History, and in 2018 he graduated from the University of Mississippi with a Masters Degree in Educational Leadership.
Jacob Massey is married to the former Courtland Merideth from Amory, MS. Together they have one son, Gray Alexander (20 months) and have recently found out they are expecting their second child in February 2023.
Jamie Arms
Assistant Coach: QB's/Running Backs
jamie.arms@lbsdk12.com
Codey Finley
Assistant Coach: Offensive Line
Max Crawford
Assistant Coach: Wide Receivers
Shane Pollan
Assistant Coach: H backs/ Tight Ends/ Outside Linebackers
Shane Pollan is a first year tight ends coach and will also be serving as an assistant secondary coach at Long Beach High School. Pollan was named the Middle School Head Baseball Coach for Long Beach Middle School. He will be teaching Social Studies/Physical Education at the high school. Pollan is a native of Natchez, MS where he attended Adams County Christian School. He graduated from Holmes CC where he played tight end. Pollan graduated from Delta State University with a Bachelor's Degree in Social Science Education. He played tight end for the Statesmen. He played a 6th year of eligibility at Belhaven University as a tight end.
anthony.pollan@lbsdk12.com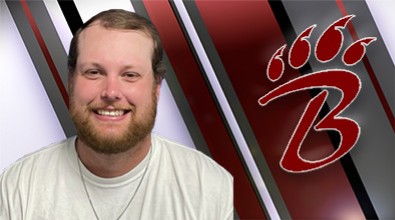 Benji Foreman
Assistant Coach: Defensive Coordinator
Horace Fortenberry
Assistant Coach: Defensive Line
horace.fortenberry@lbsdk12.com